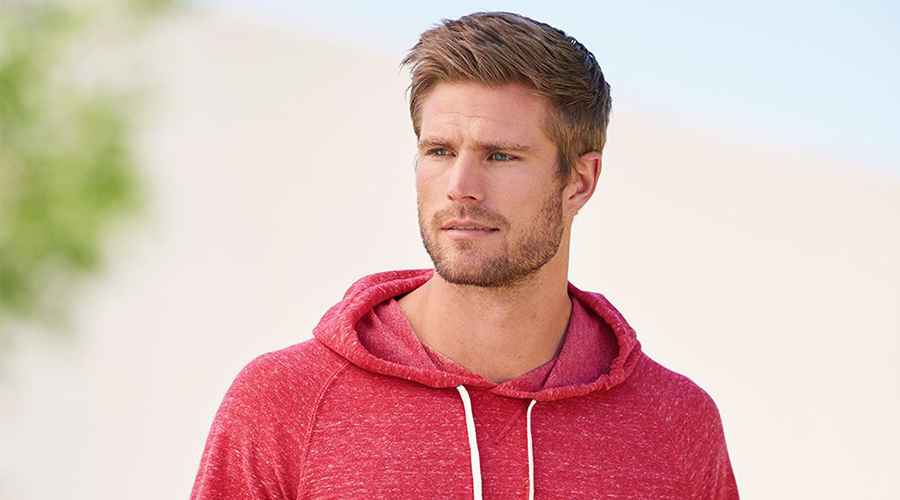 Let it snow, let it snow, let it snow. We don't care if you're in Anchorage, Alaska, or Miami, Florida, because we're not talking about that wet stuff that comes down out of the sky. Besides, that kind of snow isn't always fun, like driving in it or making sure it doesn't have a yellow tint when eating it. Know what's always fun and in season wherever you are? Snow heather.
If you're a fan of heathers, you're sure to get excited about snow heather. But if the word "heather" is new to you, we're happy to catch you up to speed. What's a heather? You'd probably know it by sight. You'd surely know it by touch. Why? Because it's softer than the softest flakes of snow that could ever fall from heaven. Yes, it pretty much is that soft. Heather is the blending of different fibers to create heather fabric, typically cotton with polyester or rayon, to create a multicolored masterpiece. The main colors were once different colors of grays to create an almost subtle striped appearance. Heather fabric adds dimension and interest in what's bound to be your favorite tee. Over time, heathering has gained so much popularity. All sorts of hues are making the news, different mixes we've never imagined, and now...snow heather. What's so special about snow heathers? While people love heather tees for their feel, a snow heather has a massively distinct style. If you're a fan of heathers, here's one that stands out. Blended with bold colors are small bursts of white. Some might say the fabric looks like a dusting of, well, snow. But for those who love big and bold heathers, snow heather is so cool, it's hot.
Jerzees is kicking off their own snow heather line, dubbed the ultime in vintage and style. And while snow heather is taking on the fashion industry, Jerzees always keeps you fashionable without breaking the bank. You'll have to be a judge of the feel of this line, since the cotton used got a major upgrade to a luxurious ringspun cotton. Good looks, bold style, amazing feel. Shop our collection of Jerzees snow heather apparel. And check out our video on what else you can expect from the entire Jerzees snow heather line.
---
Related posts