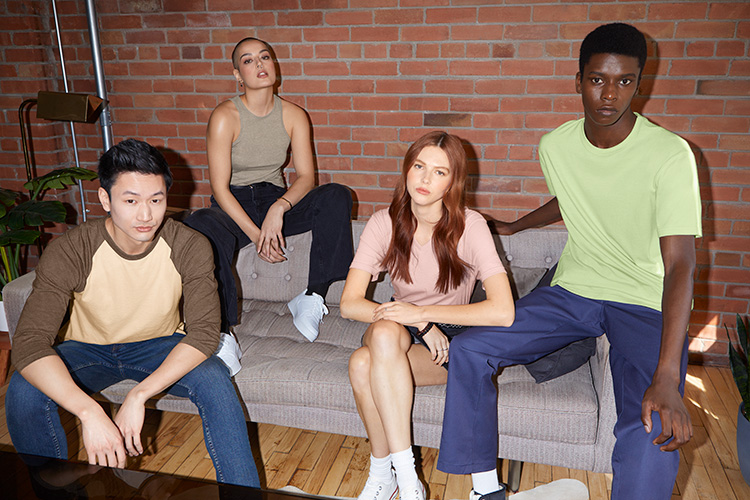 We have all been there. You buy a bunch of cheap t-shirts thinking you will save some money., What you get, however, turns out to be low-quality, uncomfortable, and unusable t-shirts. An experience like this can make you want to throw in the towel and give up entirely. Do you question if purchasing the cheap t-shirts was even worth it?
Do not give up hope just yet. There are loads of options for incredible t-shirts that do not have to break the bank. In this blog post, we will go over some of the reasons why finding the right cheap t-shirts are totally worth it, what are our picks for some of the best budget-friendly t-shirts, and what are some of the best brands to look for when shopping. Get your screen printers ready as we explore some of the best cheap t-shirts.
Reasons to Choose Budget-Friendly T-Shirts
Here's the thing, everyone likes to save some cash where they can, especially if you have made a business from screen printing or designing graphics for t-shirts. Finding a good deal is a solid strategy for making a profit on the resale of your shirts and is just good business.
Here are some of the top reasons why cheap t-shirts are totally worth it:
Cheap t-shirts save you money: It is always best to start with the most obvious and sensible reason, right? Finding a good deal on shirts will save you money. Whether you are on a tight budget or want to be as frugal as possible, getting some cheap t-shirts is a no-brainer.
Save money where you can to spend it elsewhere: Because you saved so much on your shirts, you can allocate those funds to something else. Perhaps you need to purchase more screen printing materials or other equipment. If you save on your t-shirts, you can potentially save enough for the other purchases you need to make.
Your budget will thank you: Maybe not formally, but being wise with your funds is always a good idea if you are on a budget.
Our Picks for the Best Cheap T-Shirts
Finding the cheapest shirts you can is not always going to be the best idea, however. The quality of the t-shirt also needs to be considered. That is why we have lined up some of our top choices for the t-shirts that are not budget-busters.
Here are some of our favorite shirts:
Fruit of the Loom 3930R HD Cotton T-Shirt First up is this Fruit of the Loom heavy cotton t-shirt. Designed to be sturdy and durable. The thick, pre-shrunk cotton makes it ideal for screen printing and all-day wearability.
Hanes 4980 4.5 oz., 100% Ringspun Cotton T-Shirt Next on our short list is this Hanes cotton t-shirt. Made with 100% combed and ringspun cotton, these shirts are remarkably comfortable and come in nearly every color under the sun.
American Apparel 2001W Unisex Fine Jersey T-Shirt Last on this brief list is this super-comfy shirt from American Apparel. Made to be one of the softest shirts you will ever own, American Apparel has made this t-shirt with incredible hand-feel.
The Top-Quality Brands for Cheap T-shirts
Blank Apparel is proud to offer some of the best brands and top qualities for cheap t-shirts. We have several options for t-shirts under $3 from brand names you can trust. Check out the top brands like Gildan, Hanes, Fruit of the Loom, and many more for the best quality cheap t-shirts. With the right brand, you'll find that cheap t-shirts can be absolutely worth it.
---
Related posts